Introduction of 10L Essential Oil Distiller
Our essential oil extraction equipment, health products, biological drugs, cosmetics, and food. This uses technology and chemical separation, can extract plant components efficiently by steam distillation, have a good effect in collecting essential oil from plants.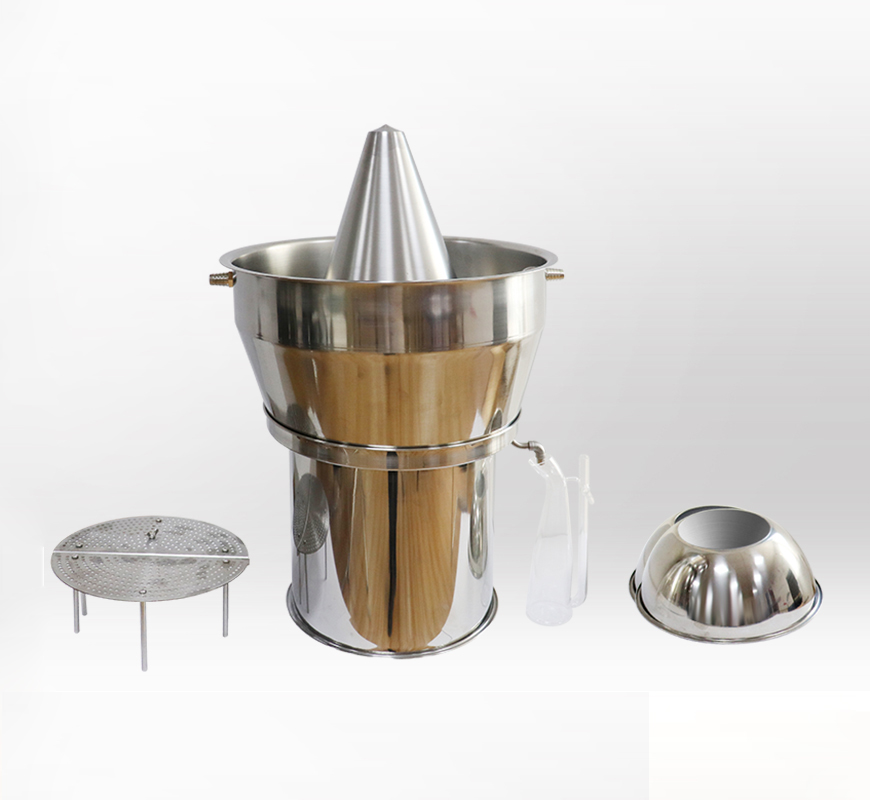 Main Advantage of essential oil extraction Equipment:
Simple operation. You will learn the operation quickly from the video from us.
Small and portable. It is small and quite convenient to move to the place you want.
Multifunctional The small essential oil distiller could be used for either water distillation (where the plant material is submerged in water) or for water/steam distiller (where the column keeps plant material from direct contact with water).
Optional heating type. You could heat the essential oil distiller by electricity or gas.
Compared with the traditional distiller, there are no gaskets, and steam leaks are sealed using elastic stainless steel to prevent leakage.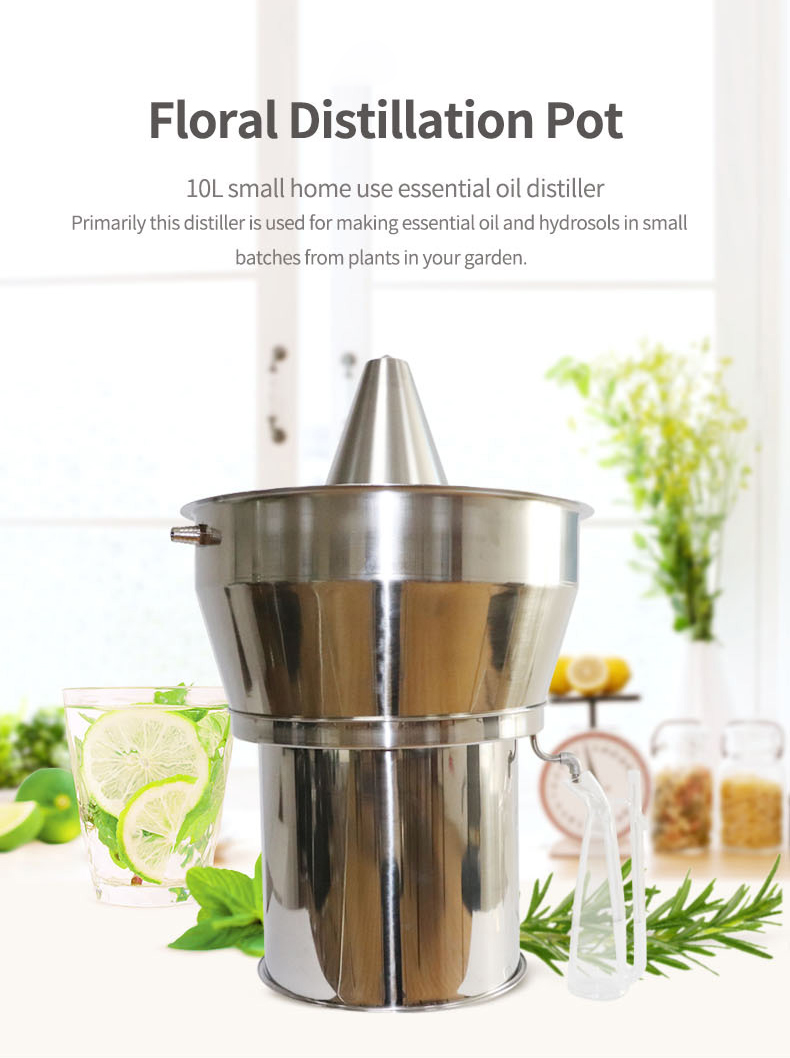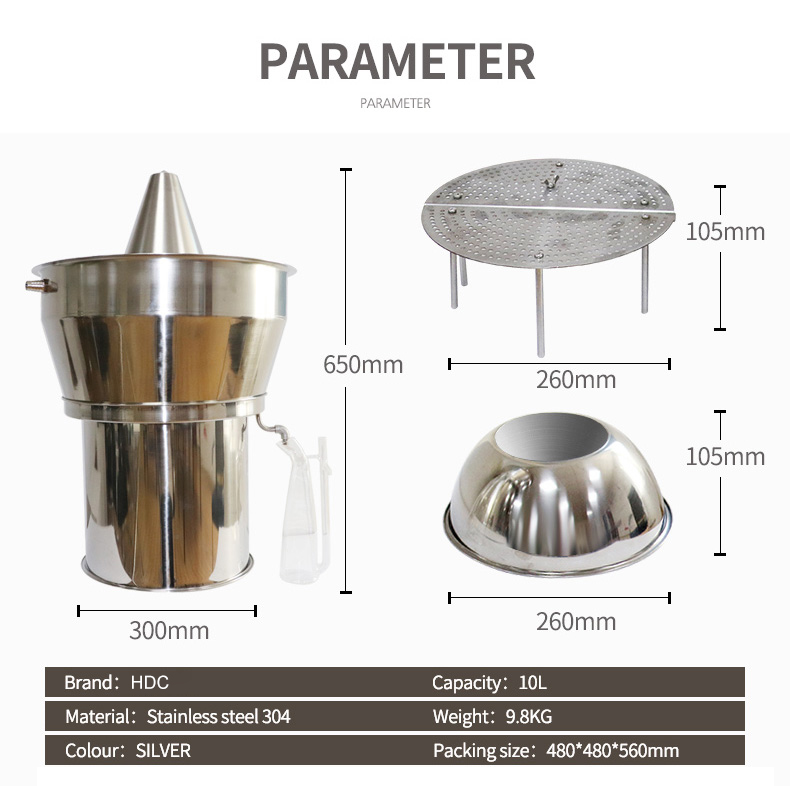 SIMPLE TO USED
This versatile distiller can be used for water distillation or water steam distillation. It can easily be used to make essential oils from plants such as Lavender, Rosemary, Pine and Fir Needles, Peppermint, Basil, Eucalyptus Leaves, etc.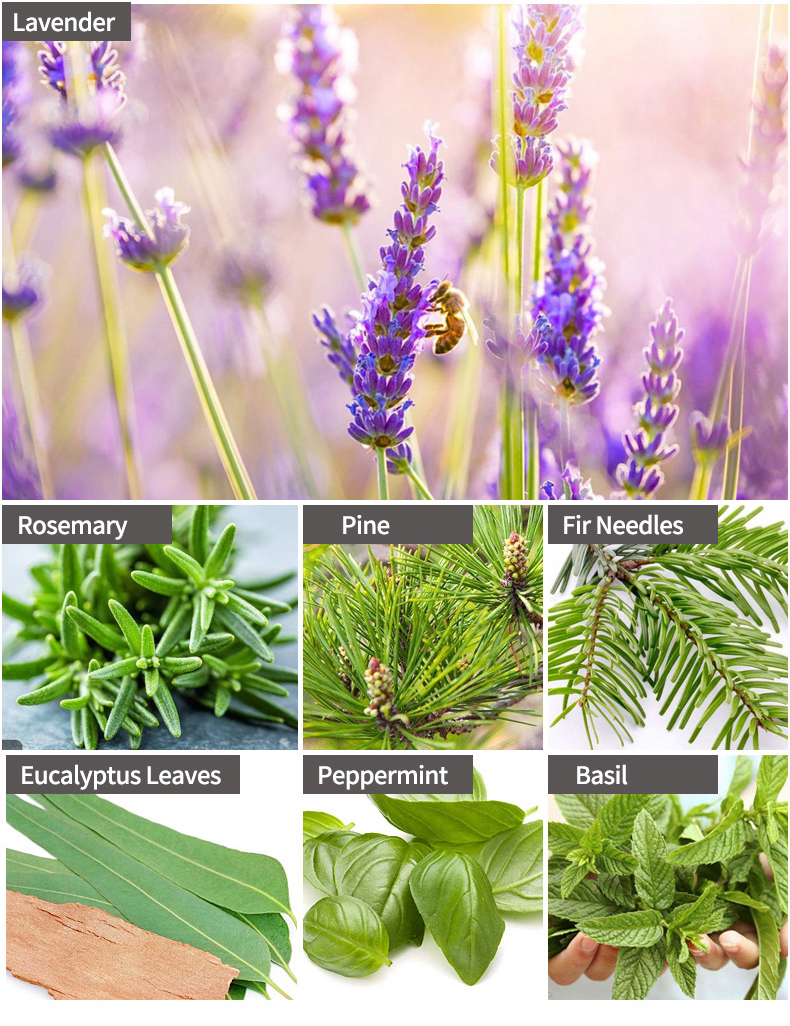 NEW DESIGN
With all the traditional distiller comparison, there are no gaskets. Steam leaks are sealed using Elastic stainless steel to prevent leakage.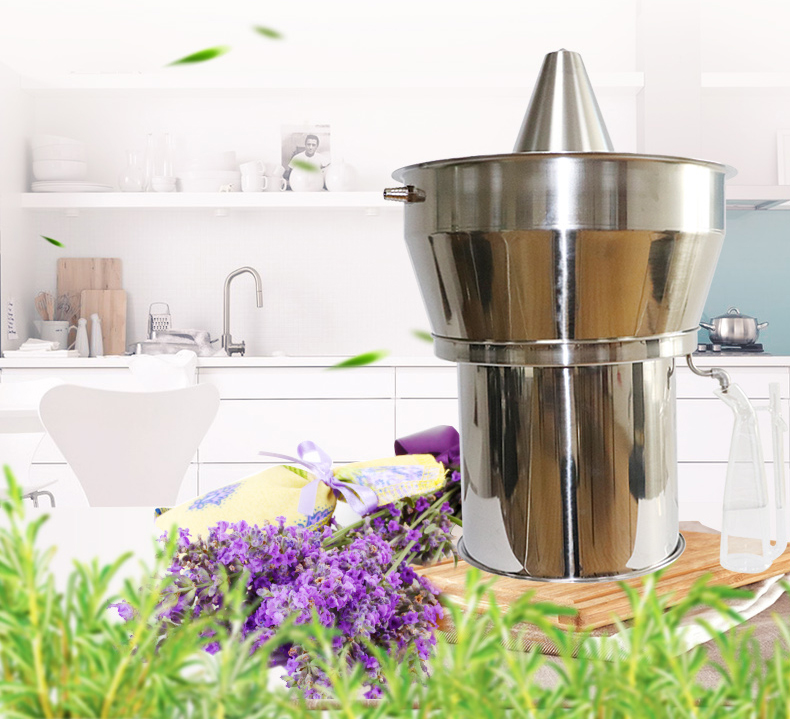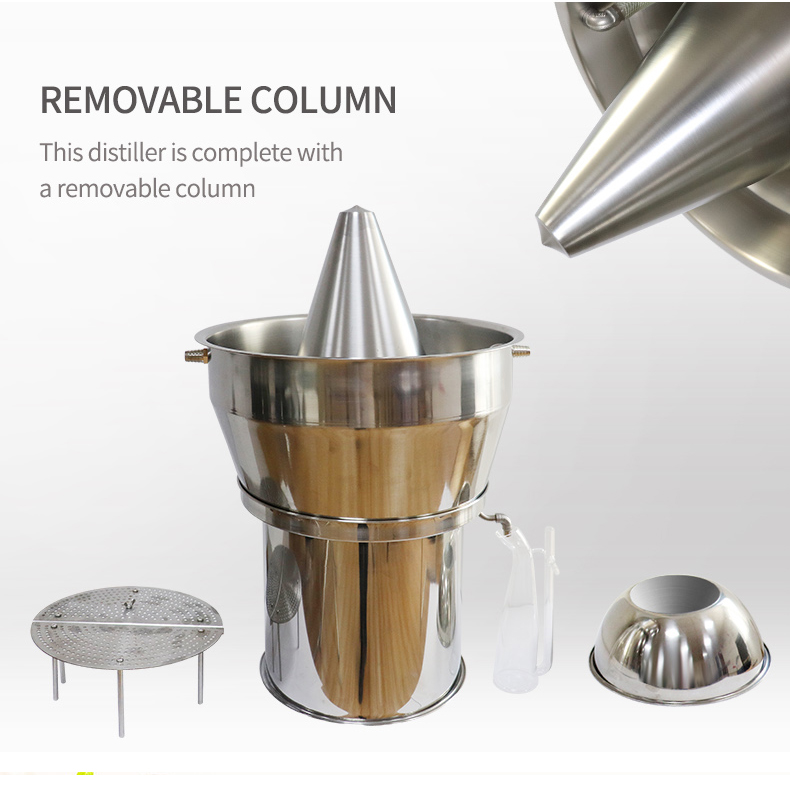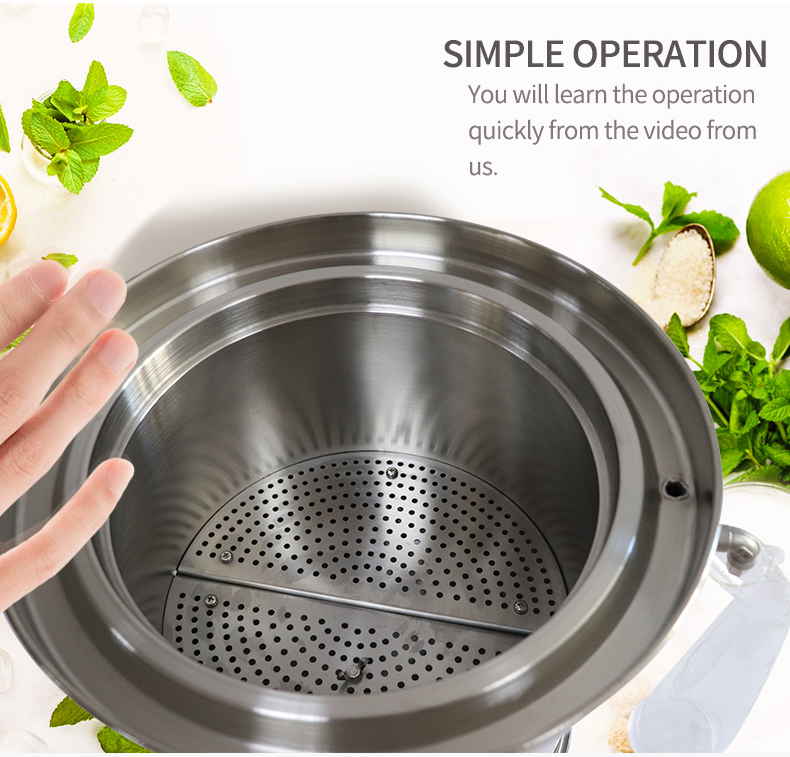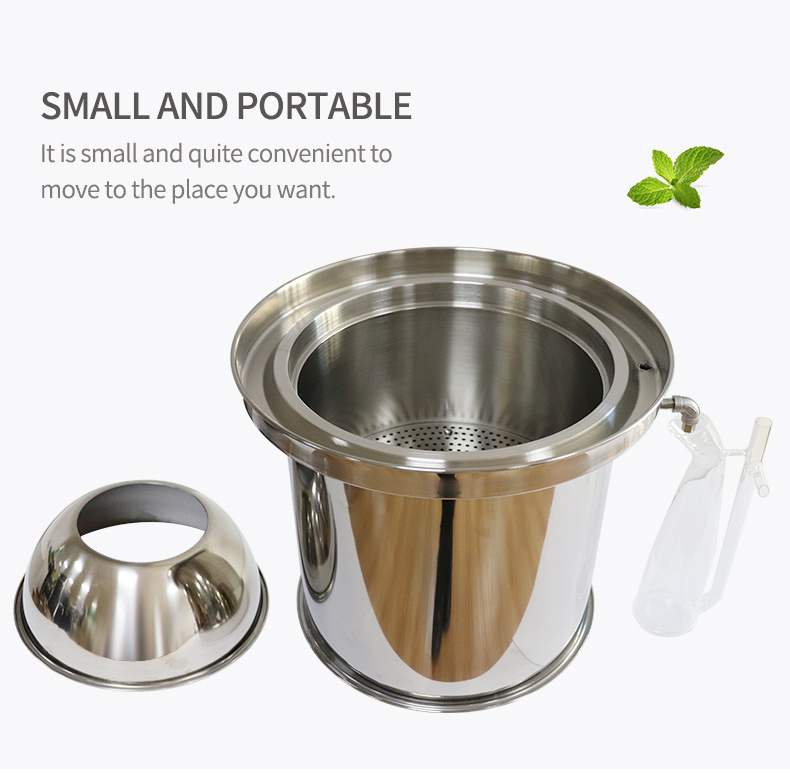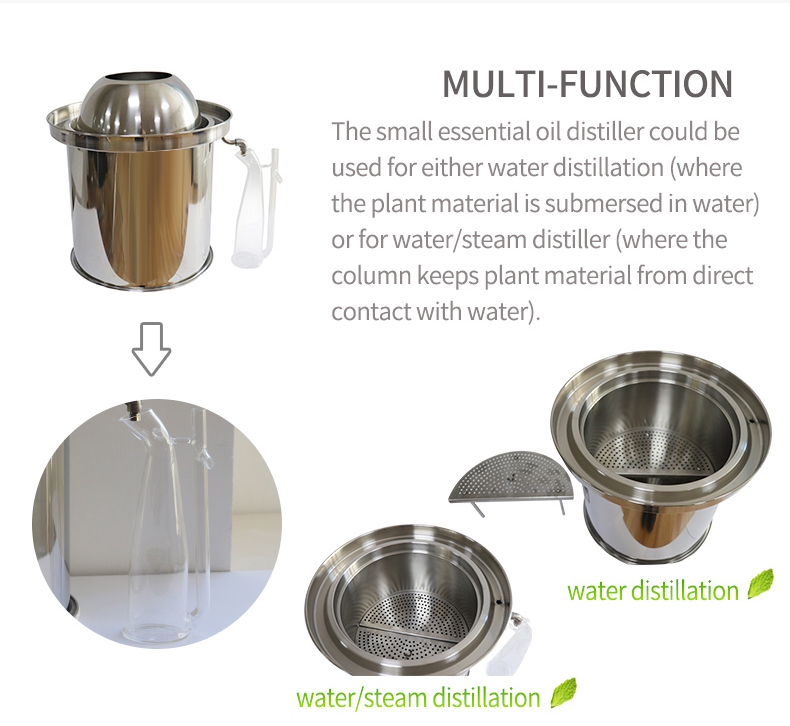 WHAT IS ESSENTIAL OIL DISTILLATION AND EXTRACTION?

Essential oil distillation and extraction are through steam distillationEssential oil extracted from an aromatic plant, which is the most commonly used Essential oil extracted, cleanest way.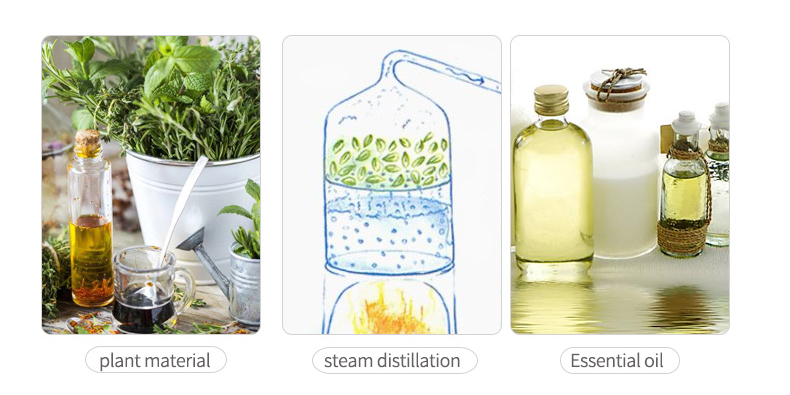 WHY DO WE USE THE DISTILLATION WAY?

95% of the aromatic plant essential oils can be extracted by distillation to obtain. Distillation of essential oils does little harm to ingredients of essential oils and has advantages like easy to operate, low cost, wide applicability.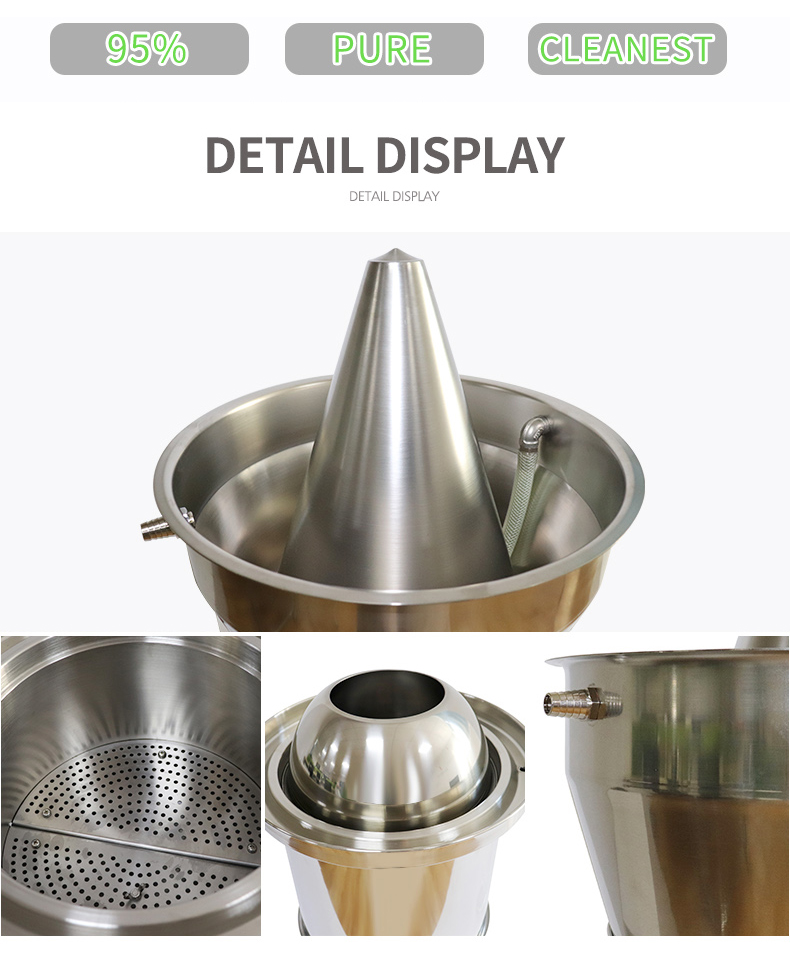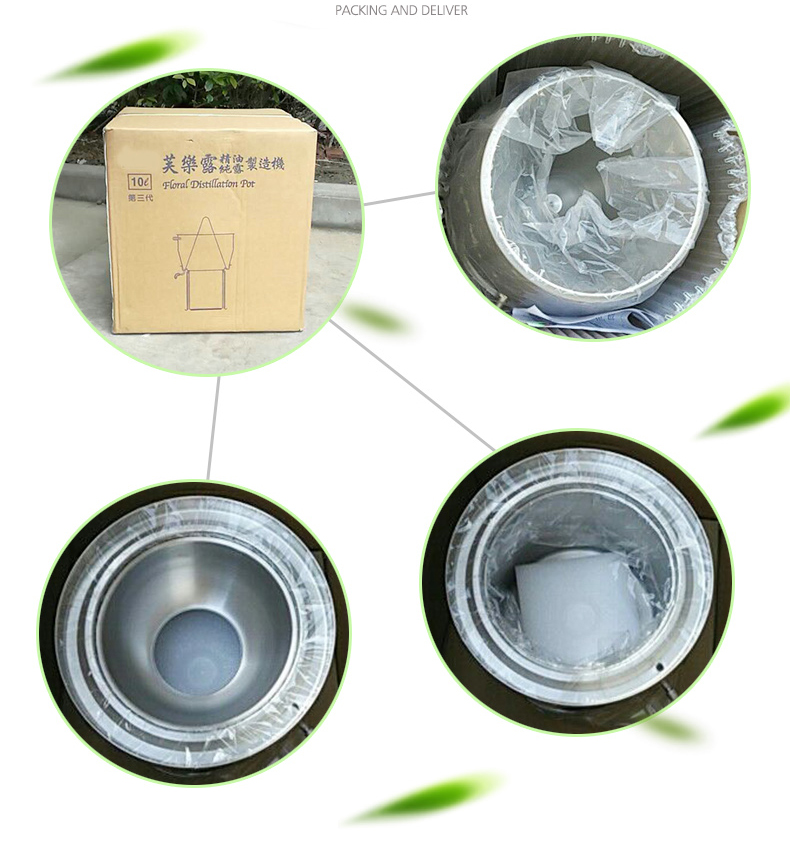 Home use Essential oil Distiller show
CONTACT US
Send us your enquiries and our representative will answer you accordingly.