Stainless Steel Wiped Film Distillation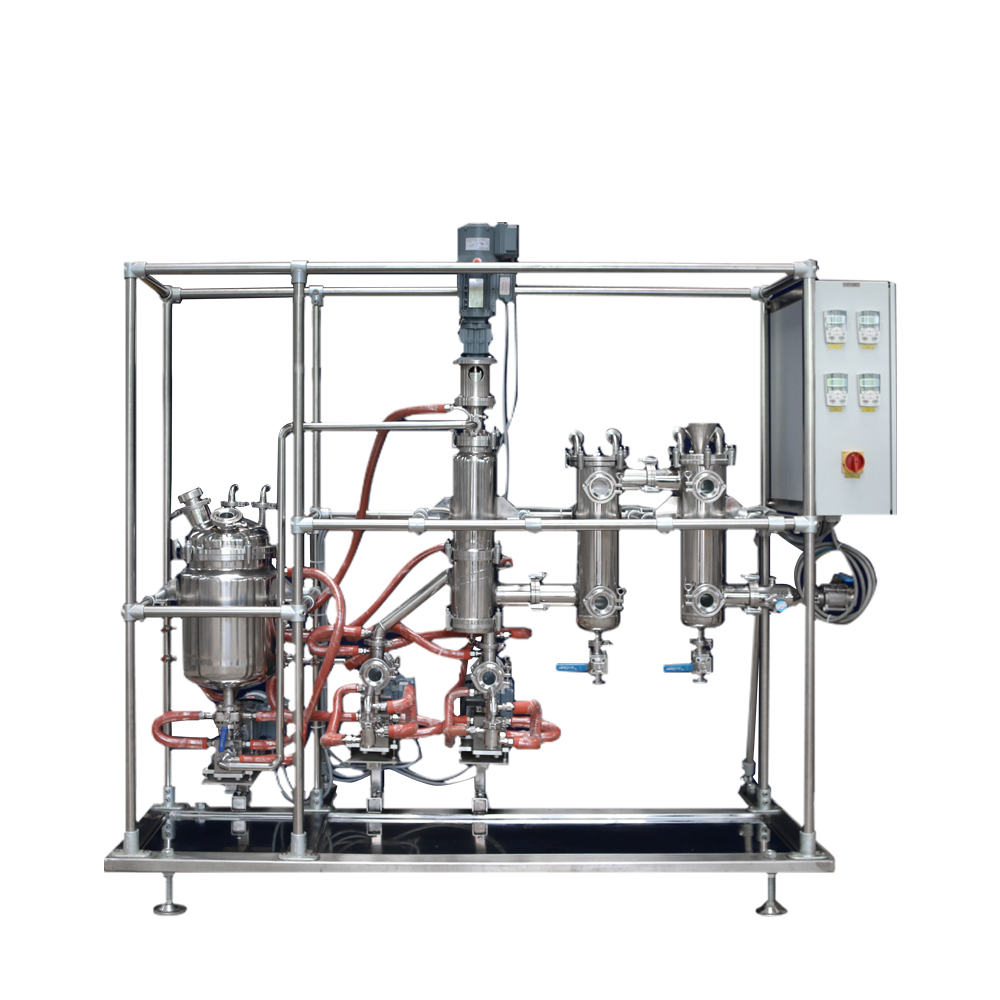 Stainless Steel Wiped Film Distillation Introduction
Our Scientific is now offering turnkey packages for stainless steel wiped film molecular distillation units, including the evaporator, vacuum pump, heaters, chillers and necessary feeding/receiving equipments. The stainless steel molecular distillation unit has better functions than glass molecular distillation like faster heating speed and greater throughput. This system is capability of continuous and unattended operation. The units are available in various sizes (the effective evaporation area from 0.2m2 to industrial version), with processing speed starting from 2L/hour. Currently, Our offers standard version and upgraded version stainless steel molecular distillation units ( UL certificated) for a wide range of plant oil distillation.
High evaporation rates

Automatic and continuous process

SS316L construction: durable and corrosion-resistant

Multiple options.

Multi-stage design is available.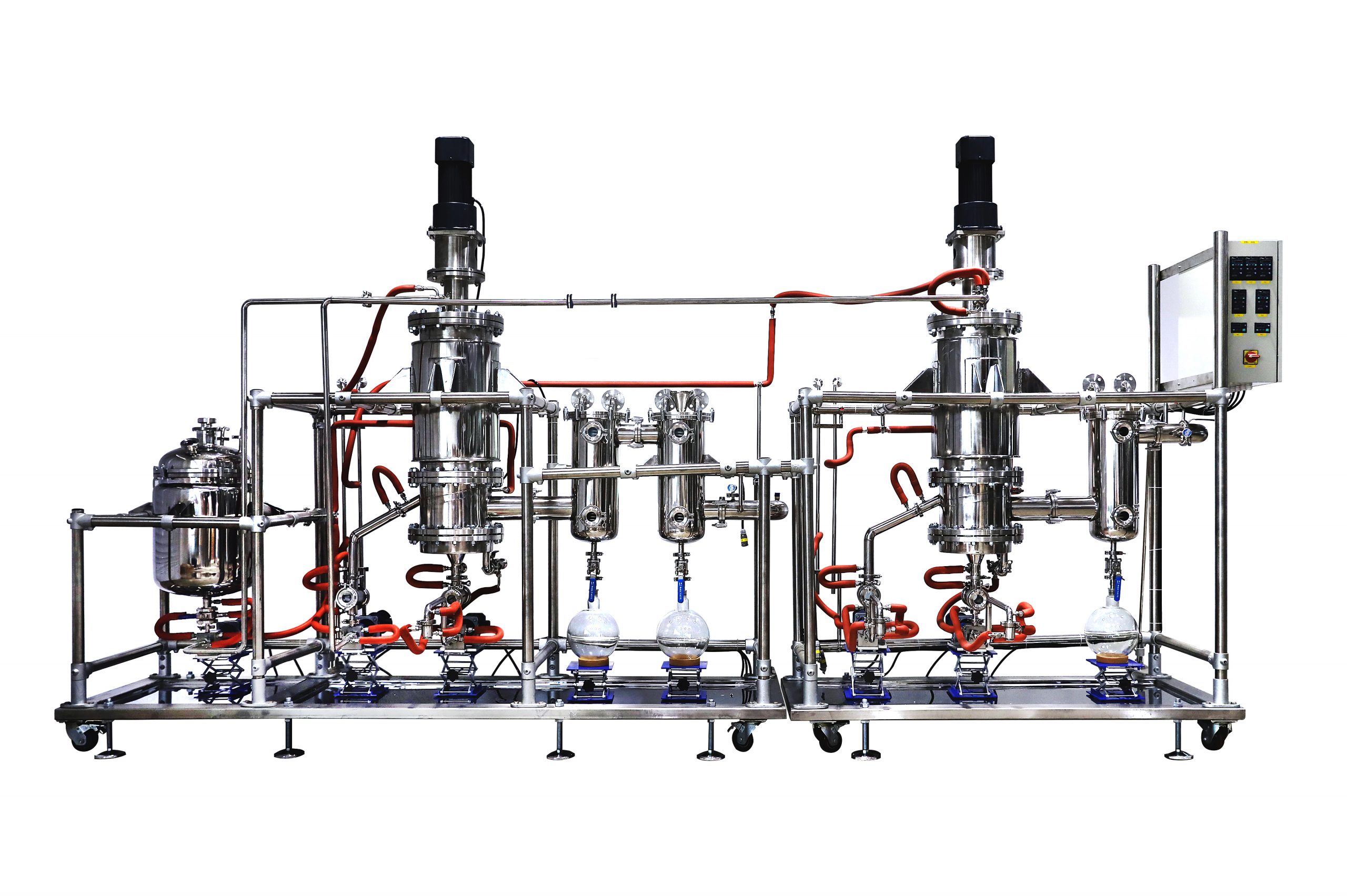 Technical Parameters of Stainless Steel Wiped Film Distillation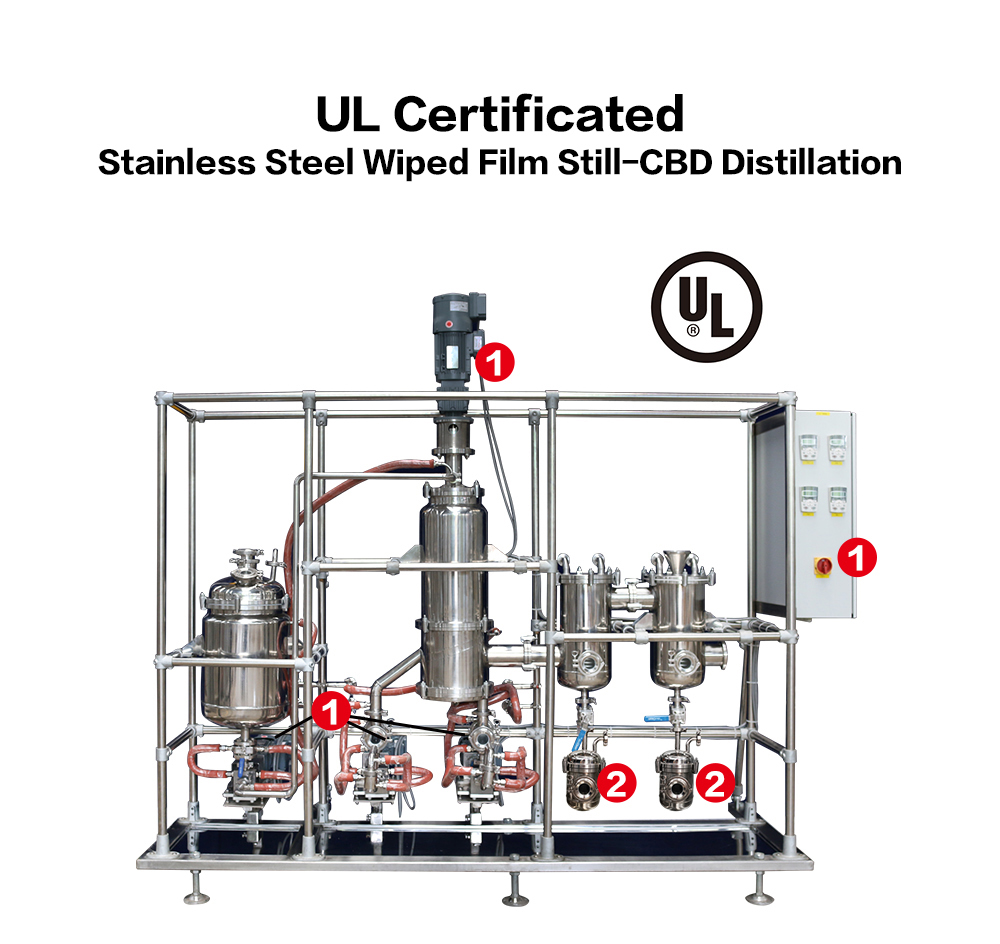 UL LISTED COMPONENTS

High-quality components and materials comply with UL production standard, durable, and stable.

STAINL .ESS STEEL RECEIVING VESSEL

Traditional glass receiving vessel has replaced by upgraded stainless steel receiving vessel, enhancing transport safety and saving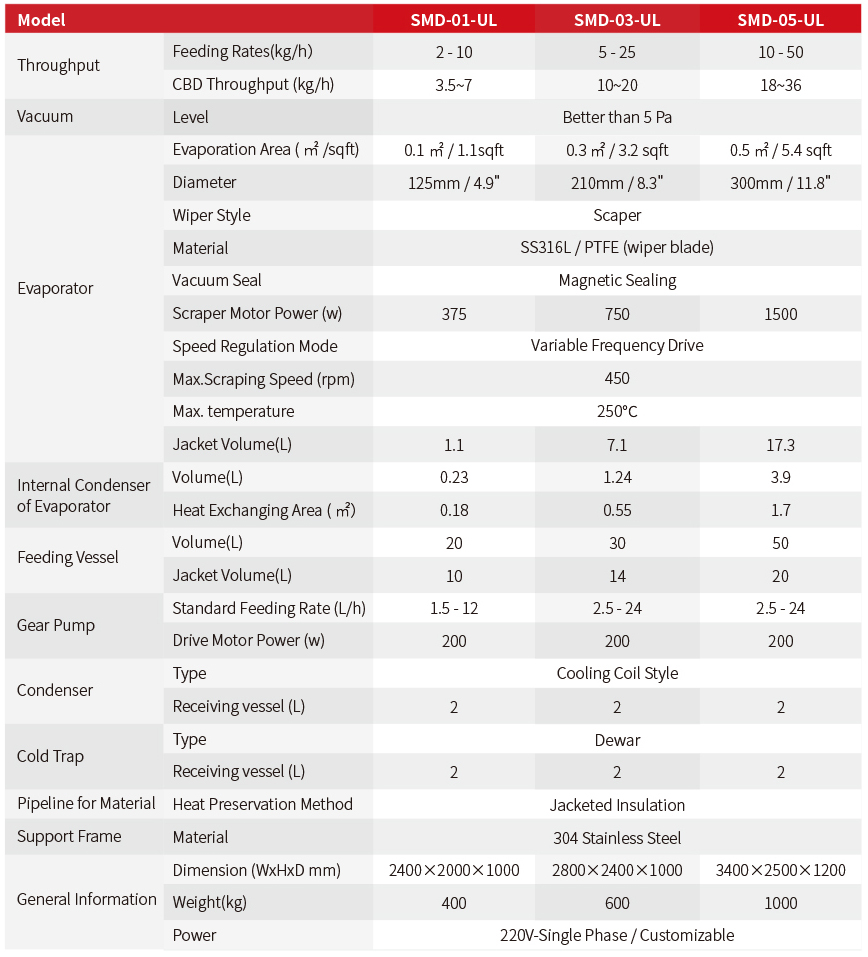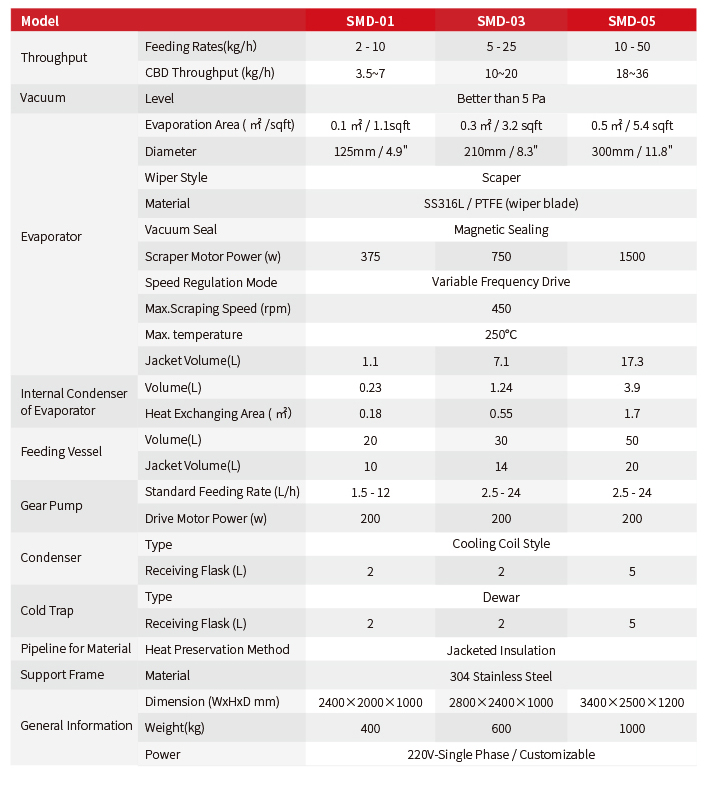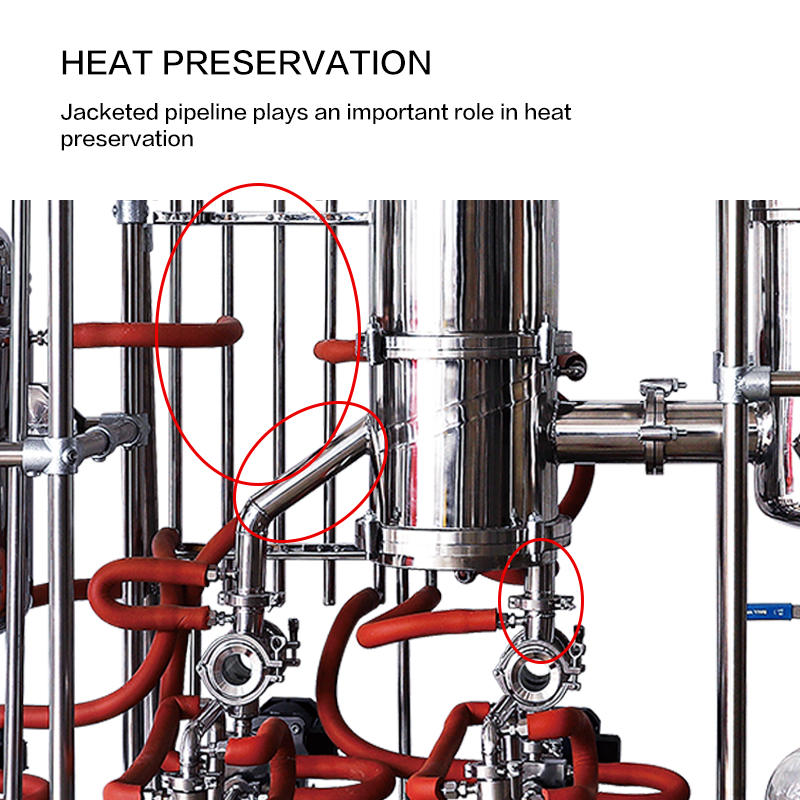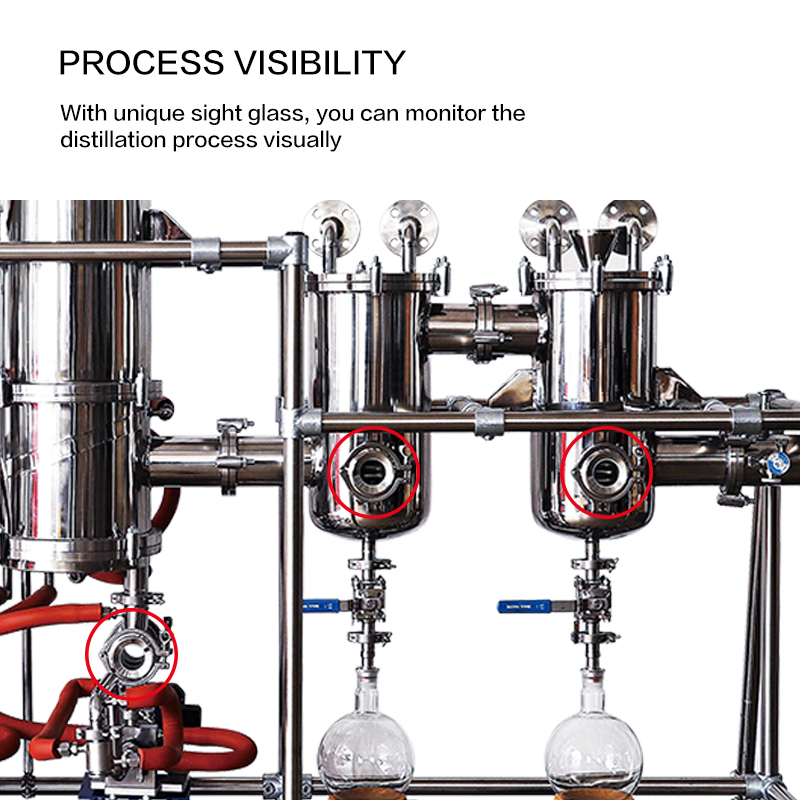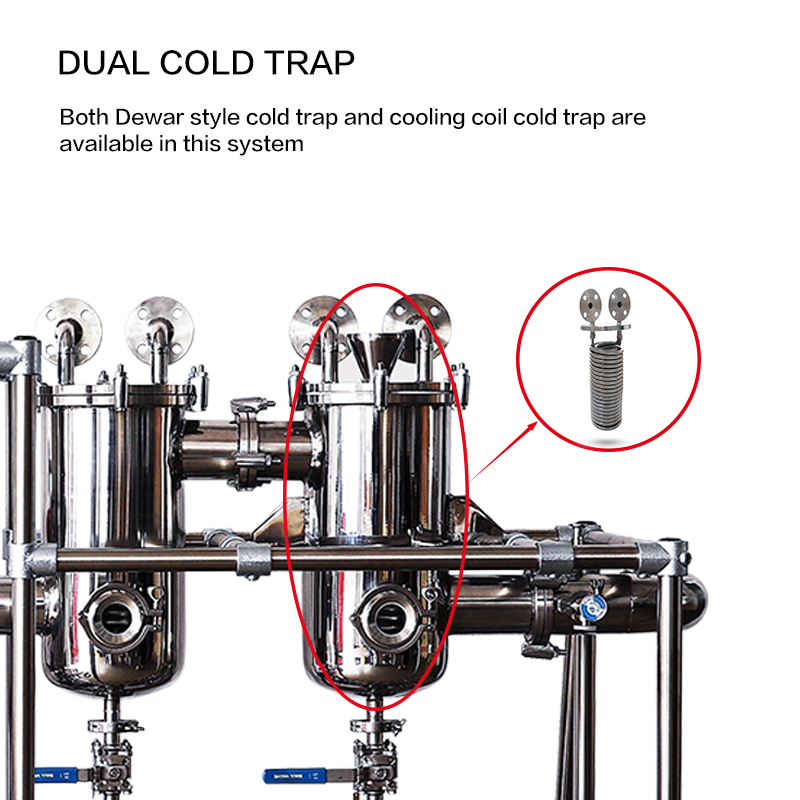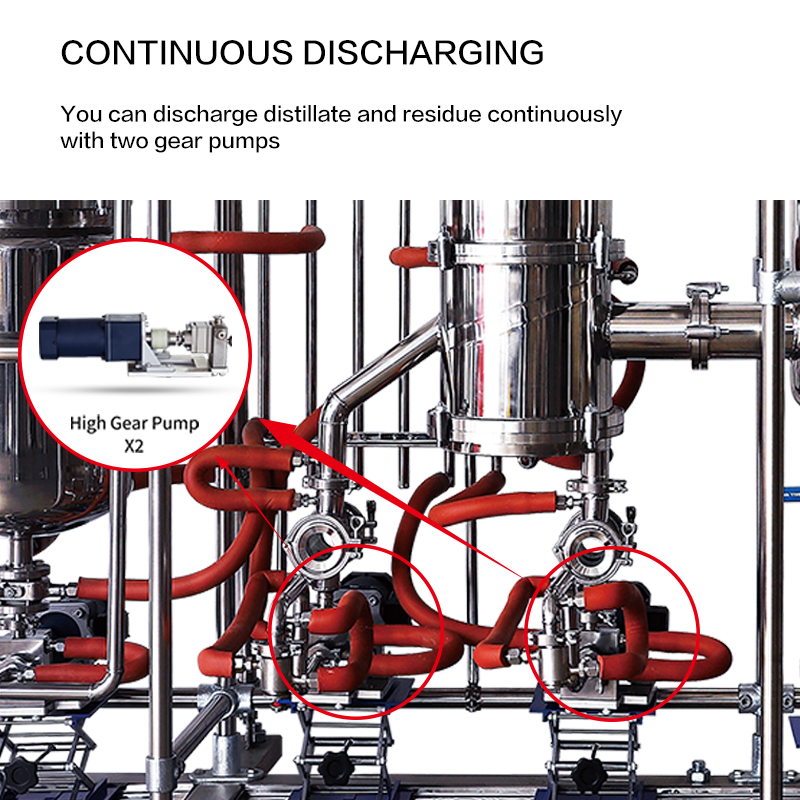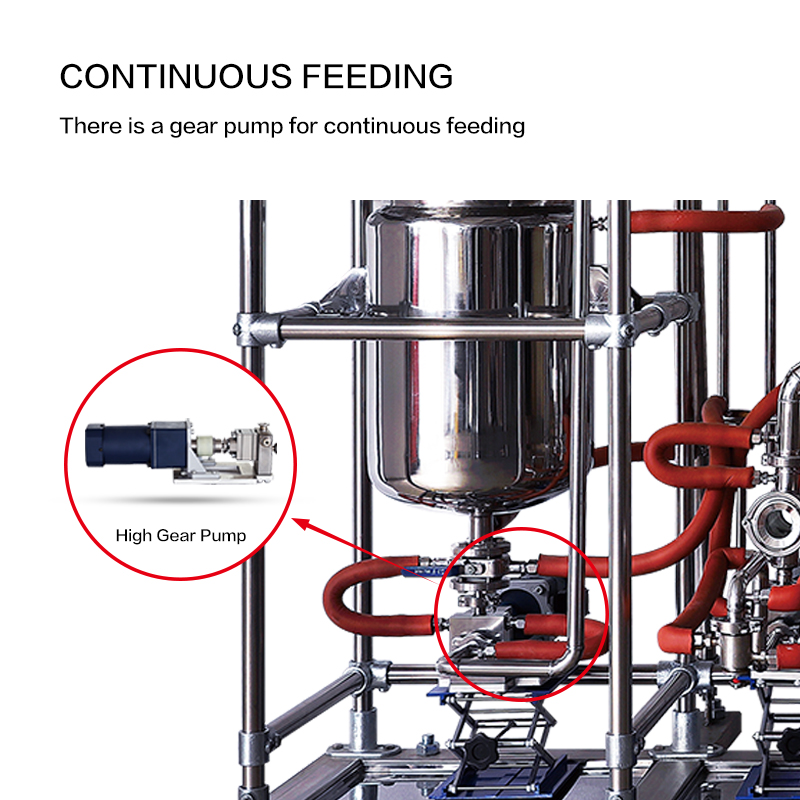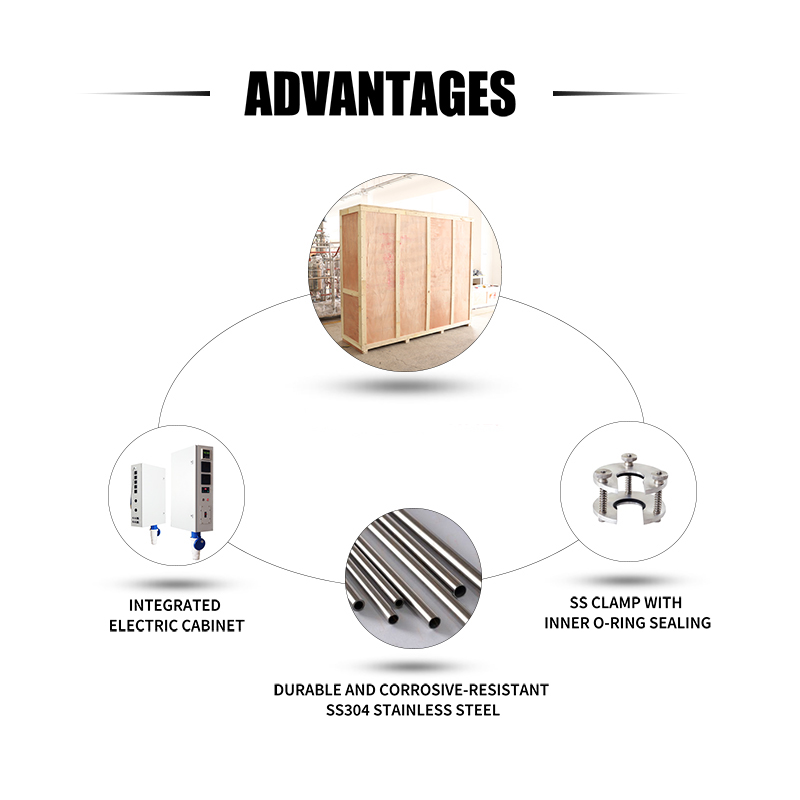 Turnkey Solution of Stainless Steel Wiped Film Distillation: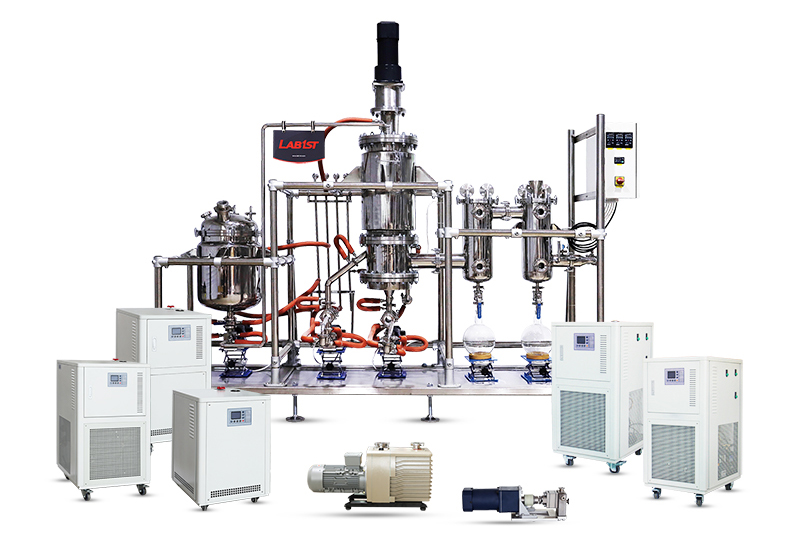 CONTACT US
Send us your enquiries and our representative will answer you accordingly.