Introduction of Small Essential Oil Distiller
Adopting stainless steel material, the product extracts pure dew and essential oil by the method of steam distillation. It can extract essential oil rapidly in 10 minutes, whose oil extraction rate is greater than 99%.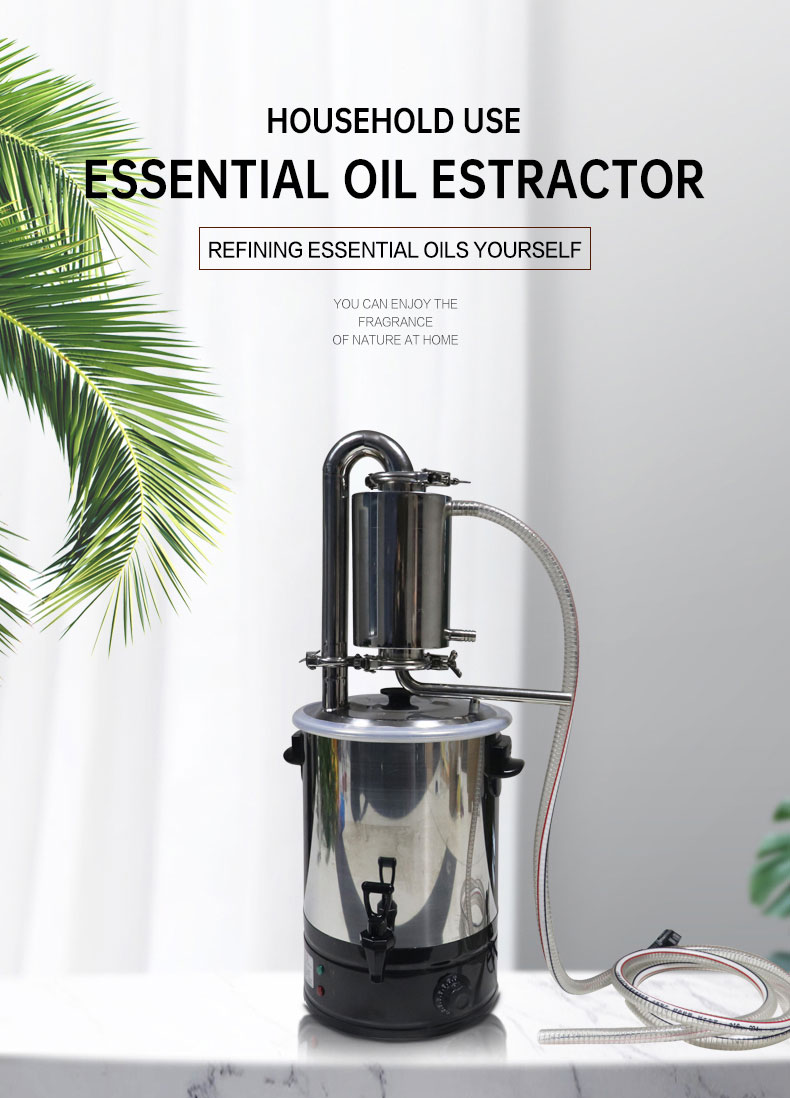 Main Advantage of essential oil extraction Equipment:
The machine has a capacity of 10-55 litres, with different capacity of 3-65 kg of water.
The machine has different capacity of 1-35 kg of flowers, trees, Chinese herbs and other herbs
The efficiency of pure dew of essential oil is very high. A pot of pure dew for 50 minutes can run all day. 1-80 jin of pure dew/day/set of essential oil can be extracted according to different amount of different plants.
Suitable for home, beauty salon, SPA, flower nursery, laboratory, botanical garden, self-brewing, beauty e-commerce wechat business practitioners and other places and people.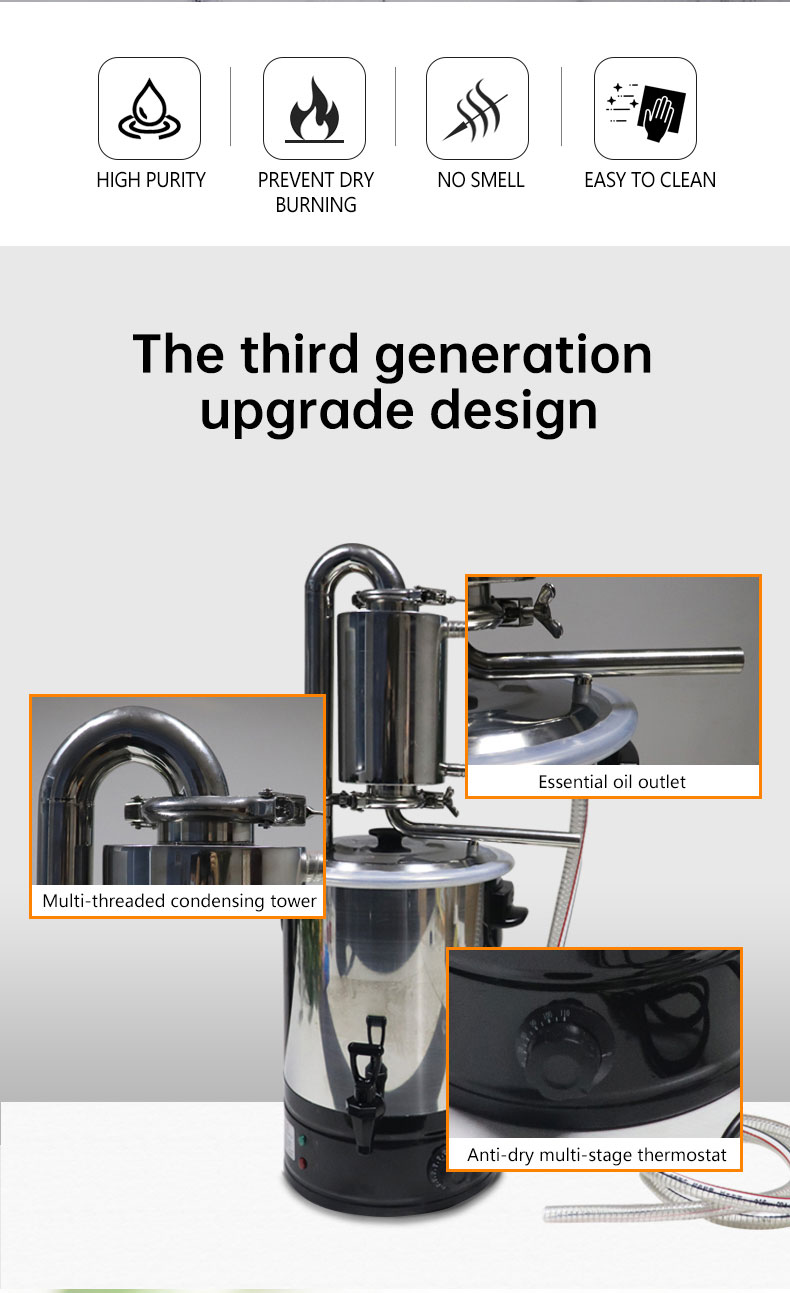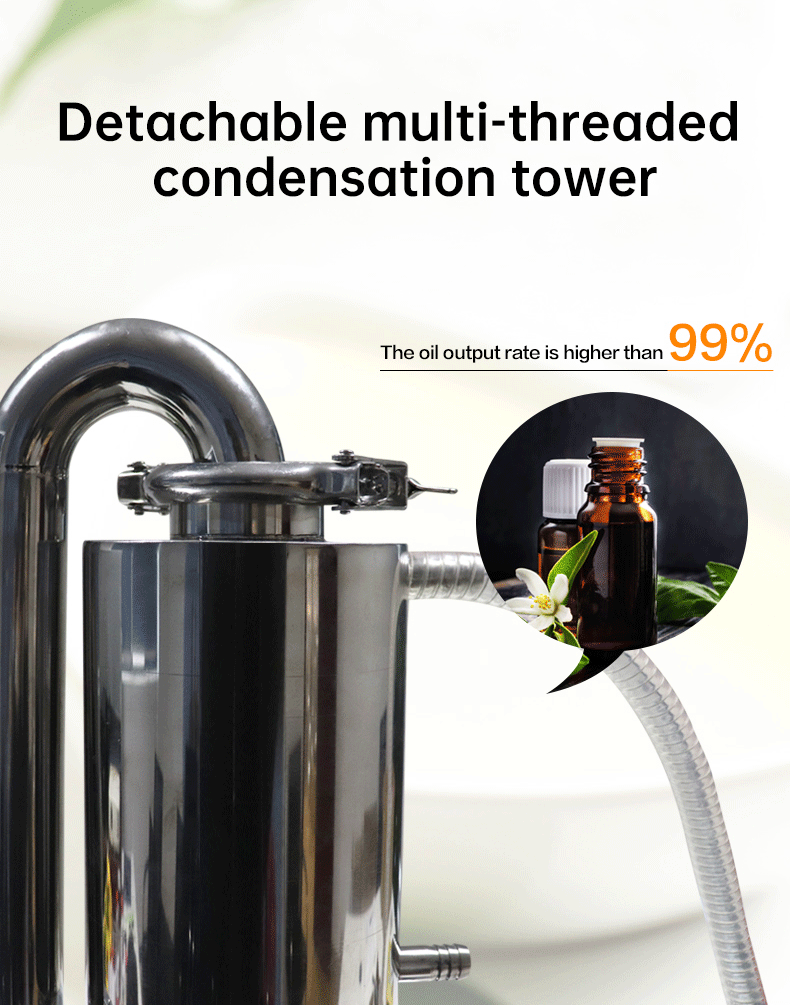 CONTACT US
Send us your enquiries and our representative will answer you accordingly.