Essential oils derived from the supercritical CO2 extraction of herbs are similar to the oils produced through distillation in that they can be used in aromatherapy and natural perfumery.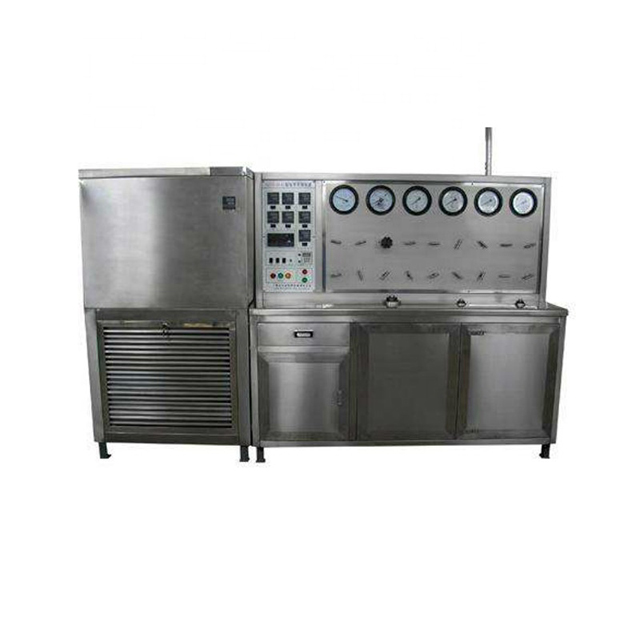 Oils derived from steam distillation vary in their qualities depending on the temperatures, pressures, and length of time applied for the process. The CO2 extraction process might thus produce higher quality oils that have not been altered by the application of high heat, unlike the steam distillation process. In CO2 extraction, none of the constituents of the oil are damaged by heat.
Thus, the difference between traditional distillation and supercritical extraction is that instead of heated water or steam, CO2 is used as a solvent in the latter method. The supercritical extraction process operates at temperatures between 95 to 100 degrees F whereas steam distillation operates at temperatures between 140 to 212 degrees F.
In steam distillation, the molecular composition of both the plant matter and the essential oil are changed due to the temperature applied. On the other hand, a CO2 extract is closer in chemical composition to the original plant from which it is derived, as it contains a wider range of the plant's constituents.
For example, CO2 Extraction of German Chamomile flowers yields a green extract, because the absence of heat means it was not altered from its natural state or "denatured." The resulting extract is thus more similar in composition to the original flower than the distilled essential oils is.
CO2 extracts are usually thicker than their essential oil counterparts and often give off more of the aroma of the natural herb, spice, or plant than a distilled essential oil. CO2 extracts have been said to contain more plant constituents than the amount extracted from the same plant using steam distillation.
THE CO2 EXTRACTION PROCESS
Pressurized carbon dioxide becomes liquid while remaining in a gaseous state, which means it is now "supercritical." In this state, it is pumped into a chamber filled with plant matter.
Because of the liquid properties of the gas, the CO2 functions as a solvent on the natural plant matter, pulling the oils and other substances such as pigment and resin from the plant matter. The essential oil content then dissolves into the liquid CO2.
The CO2 is brought back to natural pressure and evaporates back into its gaseous state, while what is left is the resulting oil.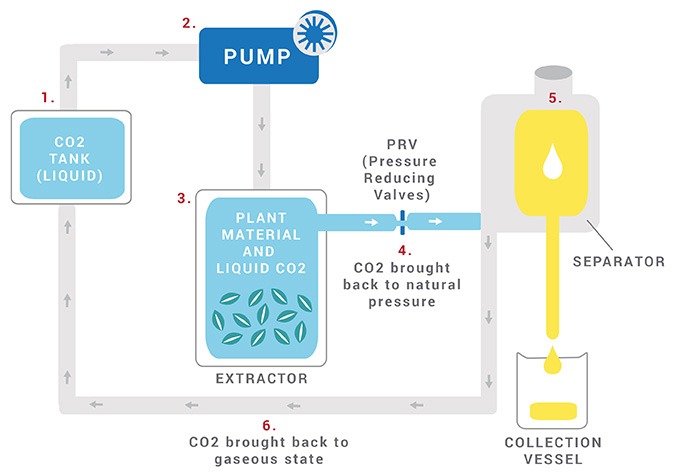 C02 is colorless, odorless, and can be easily and completely removed by releasing the pressure in the extraction chamber. It is what we exhale and is needed by plants in order for them to thrive, which illustrates its harmlessness when employed in the extraction process. This absence of potentially harmful solvents in C02 extraction means neither the human body nor the environment is polluted.