Hemp originated in Central Asia. Hemp cultivation for fibre was recorded in China as early as 2800 BCE and was practiced in the Mediterranean countries of Europe early in the Christian era, spreading throughout the rest of Europe during the Middle Ages. It was planted in Chile in the 1500s and a century later in North America.
Hemp is grown in temperate zones as an annual cultivated from seed and can reach a height of up to 5 metres (16 feet). Crops grow best in sandy loam with good drainage and require average monthly rainfall of at least 65 mm (2.5 inches) throughout the growing season.
Crops cultivated for fibre are densely sowed and produce plants averaging 2–3 metres (6–10 feet) tall with almost no branching. Plants grown for oilseed are planted farther apart and are shorter and many-branched. In fibre production, maximum yield and quality are obtained by harvesting soon after the plants reach maturity, indicated by the full blossoms and freely shedding pollen of the male plants. Although sometimes pulled up by hand, plants are more often cut off about 2.5 cm (1 inch) above the ground.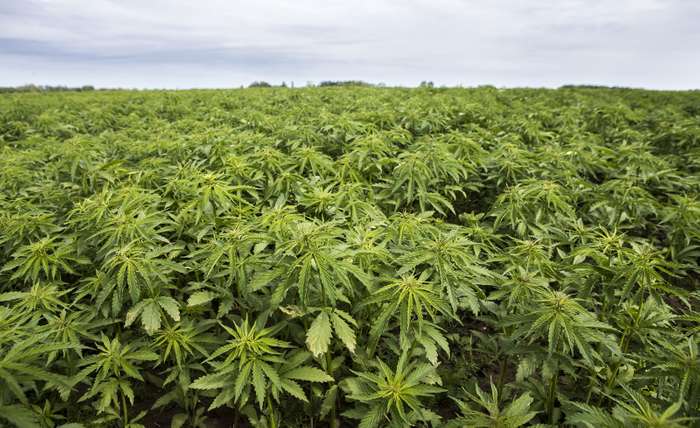 Fibres are obtained by subjecting the stalks to a series of operations—including retting, drying, and crushing—and a shaking process that completes separation from the woody portion, releasing the long, fairly straight fibre, or line. The fibre strands, usually over 1.8 metres (5.8 feet) long, are made of individual cylindrical cells with an irregular surface.