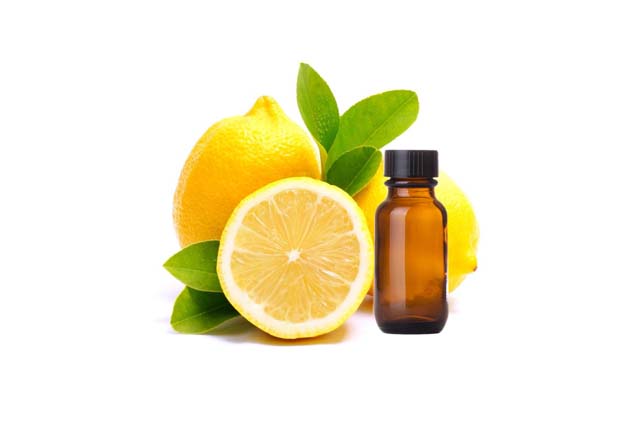 Citrus oils have a bright and invigorating aroma and their wide range of benefits makes them familiar ingredients in natural cleaning products, fragrances, and culinary dishes. Here at Glenn Avenue, we use different citrus oils in many of our skincare products, including Bandit's Oil foaming hand soap, Not A Brown Trout bar soap, and our Foaming Face Wash. In this first in a series, we're highlighting three of our favorite and most commonly used citrus essential oils so you can learn more about their properties and uses.
Lemon (Citrus limon)
Lemon is one of the most popular citruses in the world. It is known for its antibacterial, antiviral, and immunostimulant properties, which make lemon oil a common ingredient in natural hand soaps and surface cleaners. Its astringency tightens your skin, closes your pores and prevents wrinkles. Lemon oil is also naturally analgesic (pain relieving).
Lemon oil is known to reduce tension in your body and relieve mental depression and stress. It uplifts your mood and energizes your body, revitalizing and stimulating your senses. In aromatherapy, lemon essential oil blends well with cedarwood, eucalyptus, peppermint, tea tree, and other citrus oils.
Sweet Orange (Citrus sinensis)
Sweet Orange essential oil is derived from the fresh rind of its fruit, as most citrus essential oils are. Like Lemon, Sweet Orange oil is also antibacterial and antiviral. It is a natural detoxifier and digestive aid, cleaning out toxins and blocks in your digestive tract. It also stimulates your immune system, making it an extremely helpful oil to have in winter.
Sweet Orange oil is used in aromatherapy to refresh mind and spirit and is often used in blends used to combat depression and stress. Its fragrance pairs well with patchouli, peppermint, clove and other citrus oils.
Bergamot (Citrus bergamia)
Bergamot is a lesser known citrus fruit, but is frequently used in aromatherapy and fragrances. Its most common use, surprisingly, is in Black Tea. Bergamot oil is often used to flavor Black Tea – and this mixture is more commonly known as Earl Grey! Like Lemon, Sweet Orange and other citrus oils, Bergamot oil has anti-fungal properties and is included in many holistic fungal infection remedies. It is also a natural sedative, used in aromatherapy to relax the muscles and calm the nerves as a sleep aid.
Bergamot is emotionally uplifting, similarly to the Lemon and Sweet Orange essential oils. It reduces anxiety and is naturally restorative. Its fragrance mixes well with cedarwood, rosemary, jasmine, and other citrus oils.